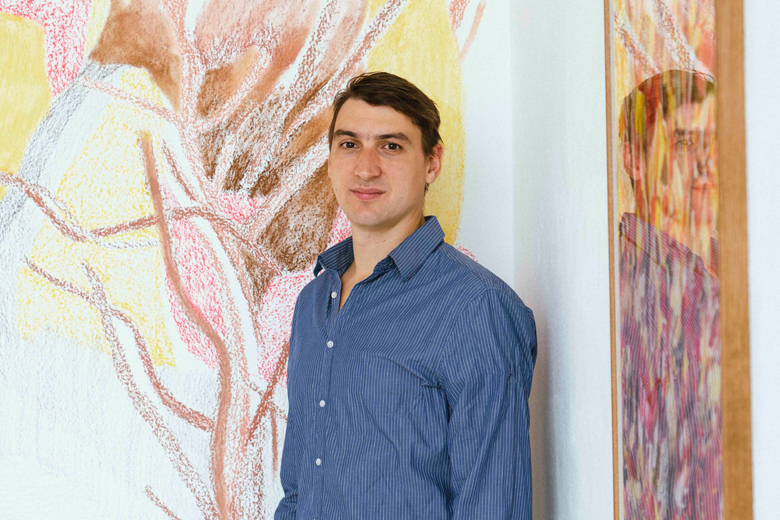 Stefan Schwarzer, born 1984 in Leipzig. 2015 Diploma in Fine Arts, Burg Giebichenstein Art College Halle. As a world traveller, he works primarily on location - in the most diverse countries. Always in connection with the respective location, he creates extensive series of colored pencil drawings that sensitively and attentively document the specific mood of his places of residence. In the last 10 years the artist, who lives in Leipzig, has received numerous scholarships and art awards.
EXHIBITIONS 2023
/ 29. Leipziger Jahresausstellung, Werkschau Halle Spinnerei, Leipzig, 07.07.-30.07.2023
/ CUBA., solo exhibition, Gallery Forum K, Plauen, 23.06.-15.07.2023
/ Der grüne Daumen, Group exhibition with Miron Schmückle and Matthias Geisler, Curated by Federico Bauer, Gallery Shower, Leipzig, 06.05.-03.06.
/ GRAND OPENING, Group exhibition with Ruth Unger, Jurek Rotha, Oliver Stäudlin, Lauriane Dine and Nicolás Dupont, Gallery Shower, Leipzig, 24.03.-29.04.2023
/ UNWUCHT, Group exhibition with Ingo Albrecht Hauser and Matthias Geisler, Filser & Gräf Gallery, Munich, 02.03.-16.04.2023